This is a pictorial how to crochet scallop edged Baby Shoes as shown.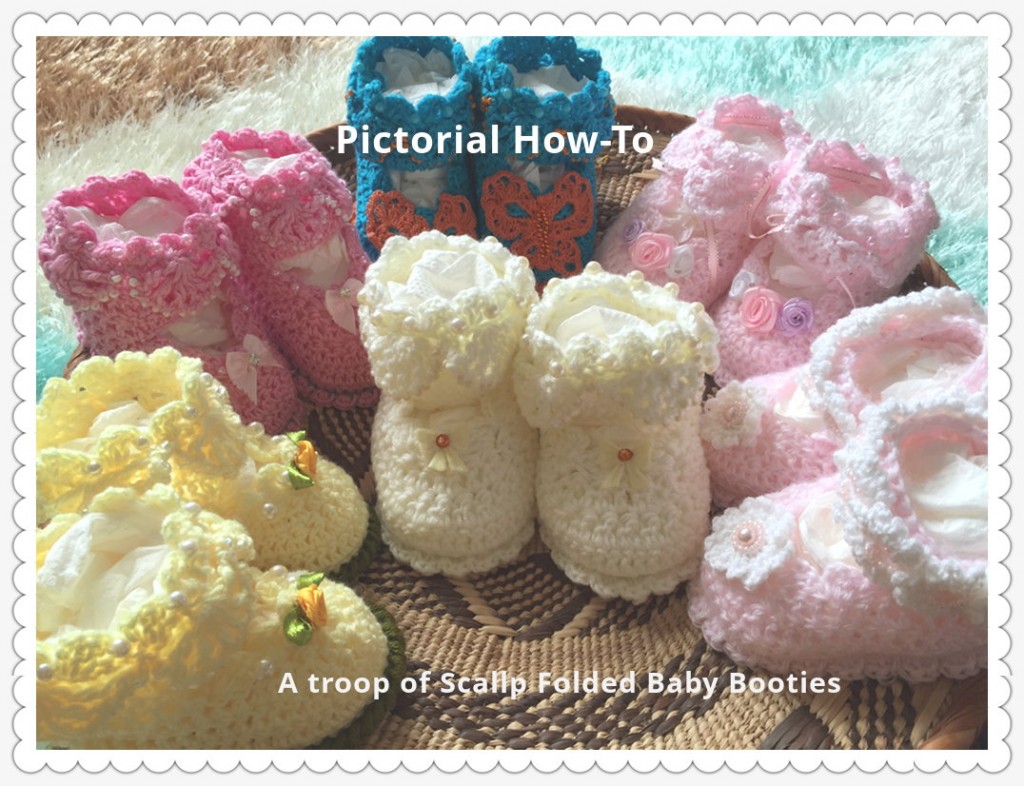 We will start off with making the crochet soles.  For the crochet chart, please refer to Soles Crochet Chart for Baby Shoes.
FYI: I am using a Clover 4/0 (2.5mm) crochet hook and corresponding compatible yarn. This yields a foot length of 9-9.5cm, which is suitable for babies between 0-6months.
This is a pictorial guide on how to crochet Scallop Edged Baby Shoes, so please click thumbnails and enjoy!
I hope you found this of use.  Please feel free to leave a comment or offer some feedback.  There is also a free email newsletter for notifications on new articles! Craft on!!
---