How to crochet a flat circle in single crochet (sc).  I am re-writing this entire post.  For the sake of clarity.
There are multiple ways of crocheting a flat piece of circular crochet.  You only have to ask Google.  But I find the best and easiest rule of thumb, if you are making your flat crochet with sc, is to start with 8 stitches.  And increase 8 stitches every row.
• Start with 8sc.
• Increase 8 stitches per row.
•
R1: I normally start my crochet circles with a magic circle.  This ensures a closed center (no holes).R1: 8sc => 8 stitchesR2: inc 1 st in every st => 16 stitchesR3: inc 1 st in every 2 st => 24 stitchesR4: inc 1 st in every 3 st => 32 stitches
R5: inc 1st in every 4 st => 40 stitches
etc.
Tips:
The piece will flatten out in around row 4 or 5.  So don't worry if it seems a bit non-flat in the early rows
If you are working many rows, you may find after a while that your piece will start having waves at the edges. That shows you have too many stitches at the outer circumference.  In that case, work one or two rows without increases. Then continue with the increase-8-stitches-per-row pattern.
Use a stitch marker to mark the beginning (or end) of each row.
Use a stitch counter (or write down) to denote which row you are on.  (Especially when working on many rows.)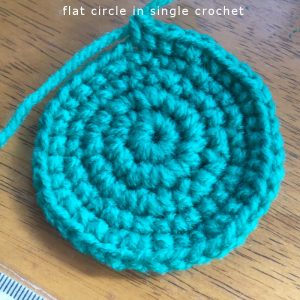 ---
Crochet Flat Circle in Half Double Crochet
If you are going to use hdc to make your flat circle, it is basically the same.  Except you best start with 9 hdc stitches.  Then increase 9 stitches per row.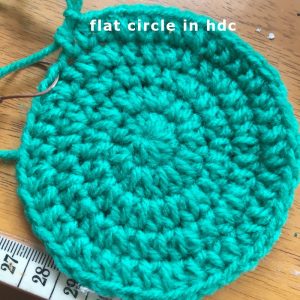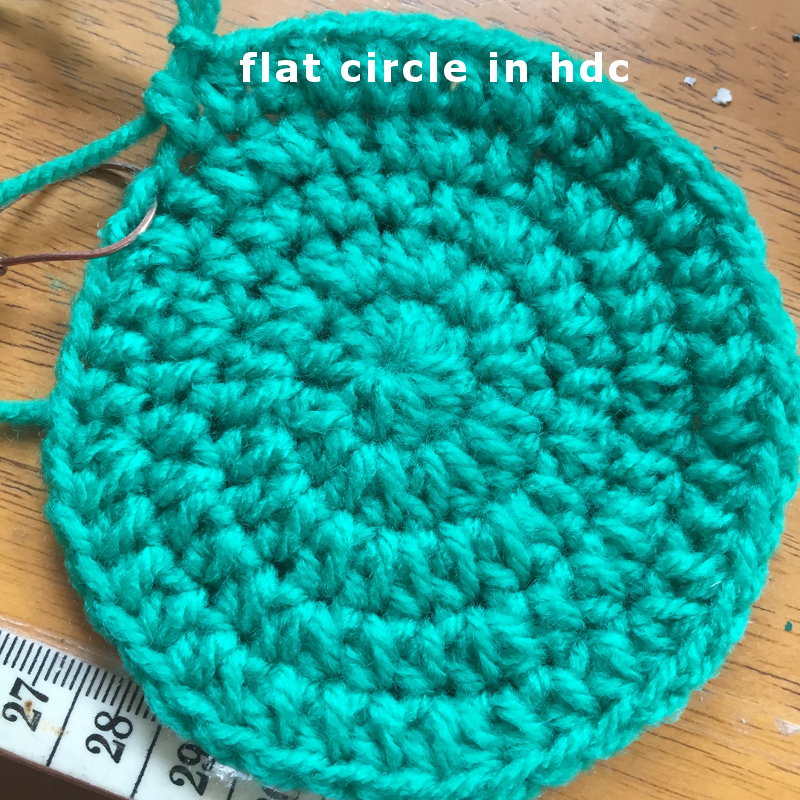 ---