This was my first crochet afghan blanket.  And I had no idea that more were to follow because of this one.
This was made, specially for a beloved friend in America who was going through a very hard and cold time.  This was made to send love and comfort; to take the place of my arms when I couldn't be there myself to hug and to hold her.
There is no pattern for this, just rows of various crochet stitches; selected pretty much at random.
There are no how-to instructions, just lots of photos.
Specifics
Bed: For Queen Size
Yarn Wt: DK (approx. 8 ply in Australia) yarn
Yarn: Acrylic (so it can be machine washed, and lighter than wool)
Hook: 4mm
Stitches: 240 stitches across
Status: 200/350 0– Not For Sale (Gifted to BJ)
And I added a little elephant because is is Bevvie's most favourite animal.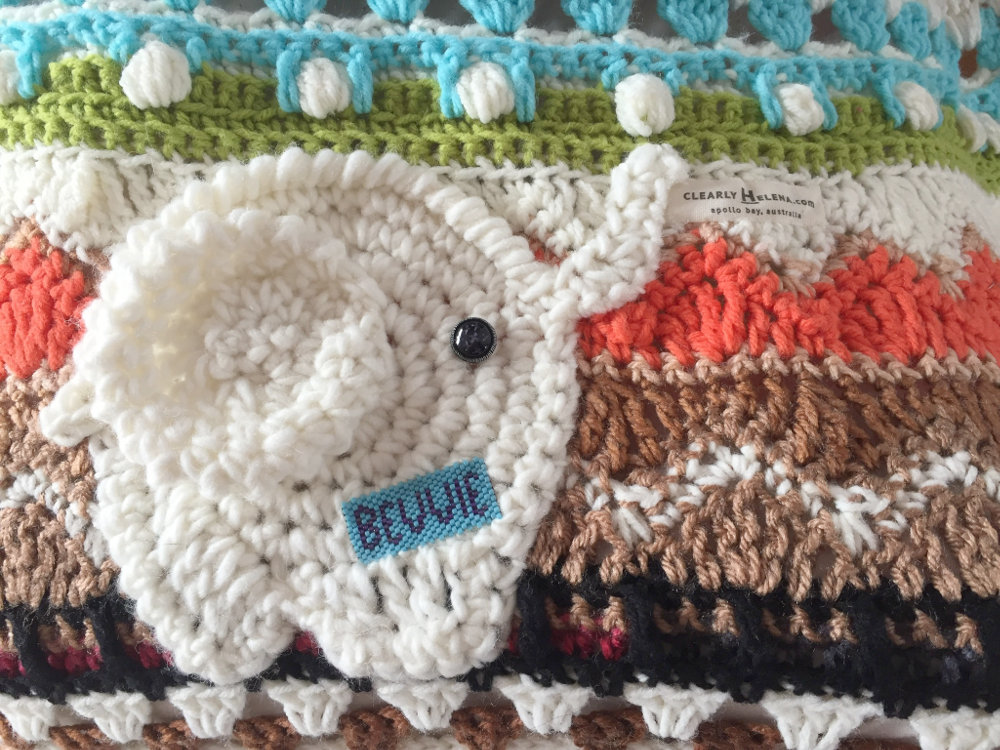 ---