Open mesh jewelry set consist of matching earrings and pendant –  with touches of frivolous, petite crystal flowers and leafy dangles of coloured fruits.
Note that this set was created under my previous label "ClearlyChosen" which has now been replaced by "ClearlyHelena".
Open Mesh Pendant
Pendant was done with Czech bugles and Swarovski crystals. Each matching colored drop was individually created. Pendant finished with .925 Sterling Silver flower bail and dangle heart.
This pendant was a continuation of my fascination journey into RAW (right angle weave). This showed to me the distinctively different looks that could be achieved with the same technique and different types of beads. I adore the petite flowers so had to have them them to bring spring and joy to the piece. And then, the pendant just demanded a joyful dangle to finished him off with sunny fun.
Some Construction Details
Photos below show Front & Back plus materials used. The beading "thread" is 0.25mm (30 ga) – silver plated brass wire which gives the pendant a firmer body.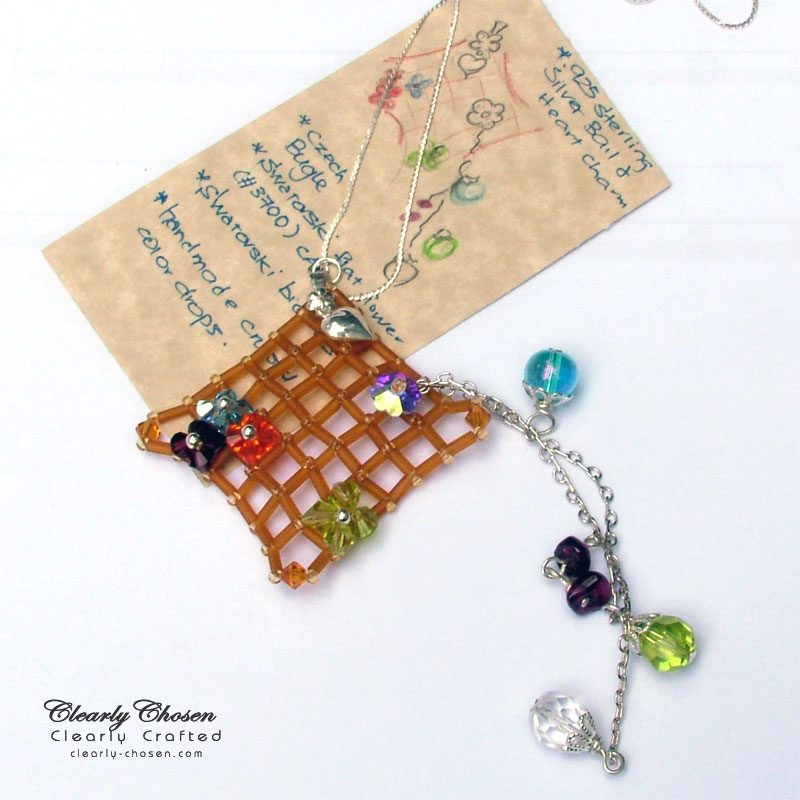 ---
Open Mesh Earrings
Materials
Swarovski crystals
Swarovski Rose Montees
Stardust beads
0.925 Sterling Silver earwires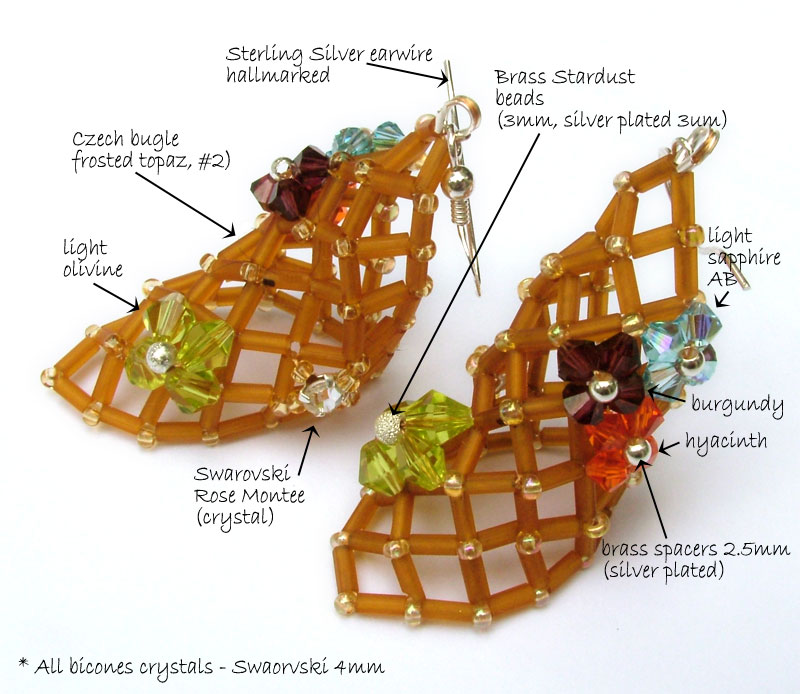 This matching pair of earrings features a cone shaped structure for the feminine, modern girl about town.
Once again here I am playing around with basic RAW (Right Angle Weave) beading using bugles and having a go at simple 3D structures.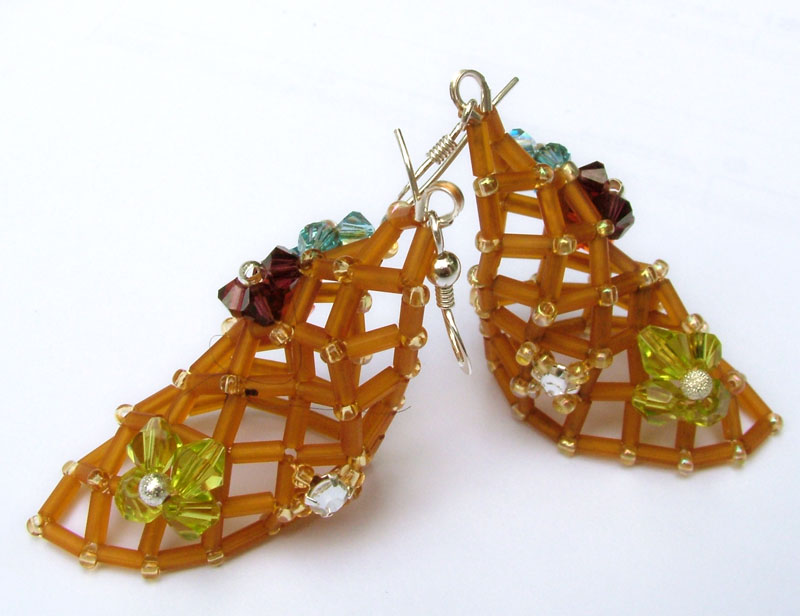 Some Construction Details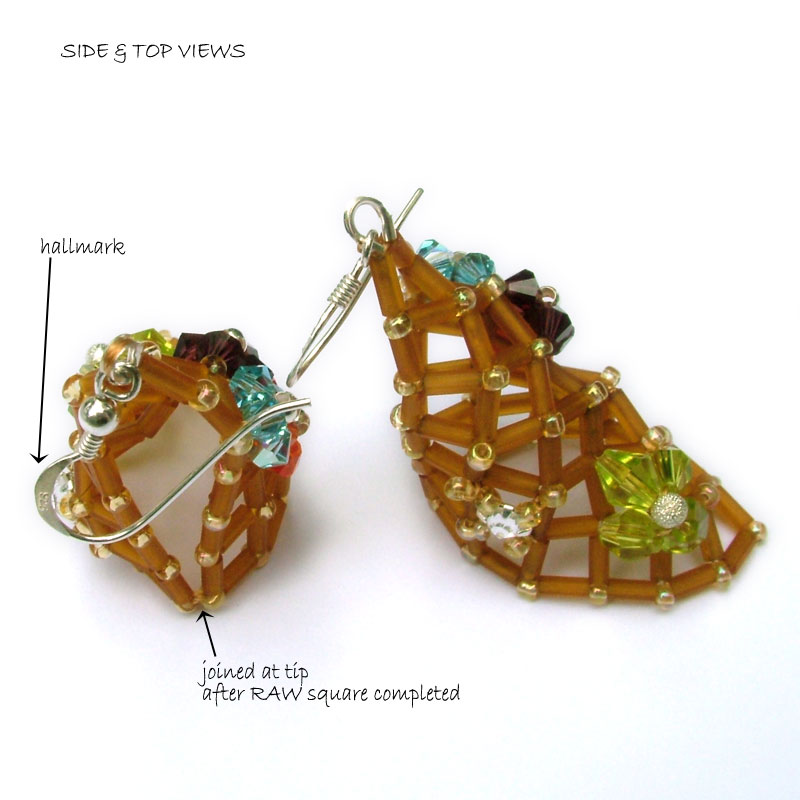 This set of open mesh earrings were beaded using standard beading thread. Then they were further strengthened by weaving through again and at the same time, adding the Topaz AB seed beads.
The wire guard for the earwire is worked in at this "filling" stage.
Tip: with a bit of careful pre-planning, it could have been done in the first round as well as in the secondary "filling" round.
The end tips are also joined together on this second pass-through, producing the 3D cone structure.
---
Another Example of Square RAW Pendant
Here are some pictures of another pendant using similar technique described above for the open mesh RAW pendant.
---