Modified Shallow Single Crochet Stitch is a variation of the single crochet (sc) stitch which is very much like the modified single crochet stitch except it is more dense and has shorter rows.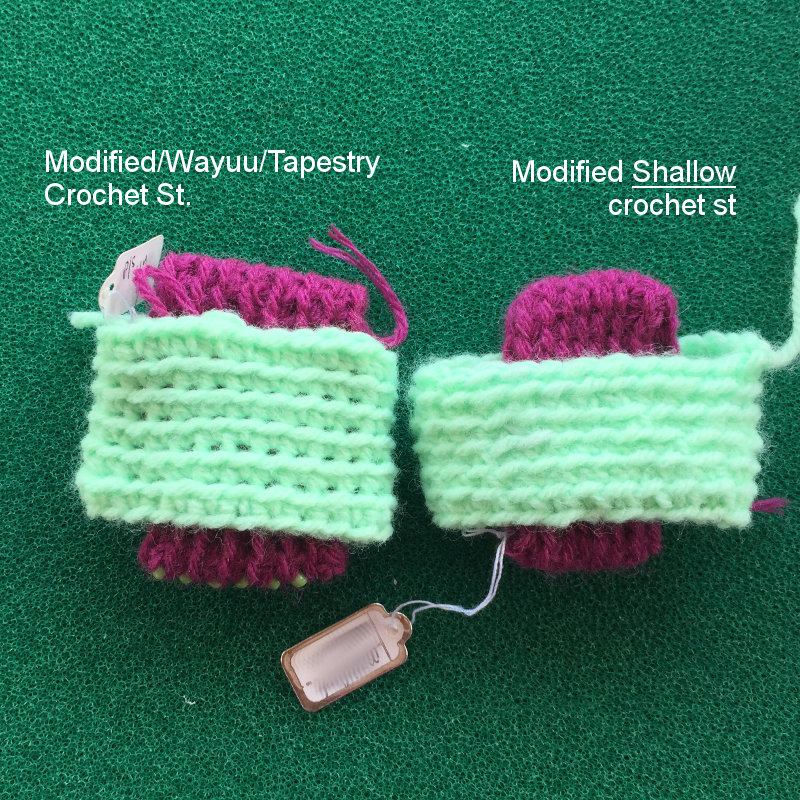 Because this modified shallow sc stitch produces such a dense, no-hole fabric, it is ideal for amigurumi crochet because the stuffing won't show through.
Note: I don't know if there is a proper name for this stitch.  I made it up as I experimented.  So I am calling it by this name till I know better.
Characteristics of Modified Shallow Sc Stitch
very dense (no holes)
shorter rows
vertically, stitches slant to left
---