Green Ninja gloves is woolen, toasty warm and has an outdoor sporty feel.
Fingerless gloves are gloves that leave your fingers free while keeping your hands, wrists, and fingers toasty warm and mobile! Ideal for jewelry artisans,  artists, pianists, or anyone who needs to keep their fingers warm and flexible.
When winter comes and chill descends, and your fingers need to continue at peak performance, then these fingerless gloves and hand warmers are the perfect answer.
Very easy to wear. Just pull on and be Warm! Left/Right sides are identical – can be worn on either hand.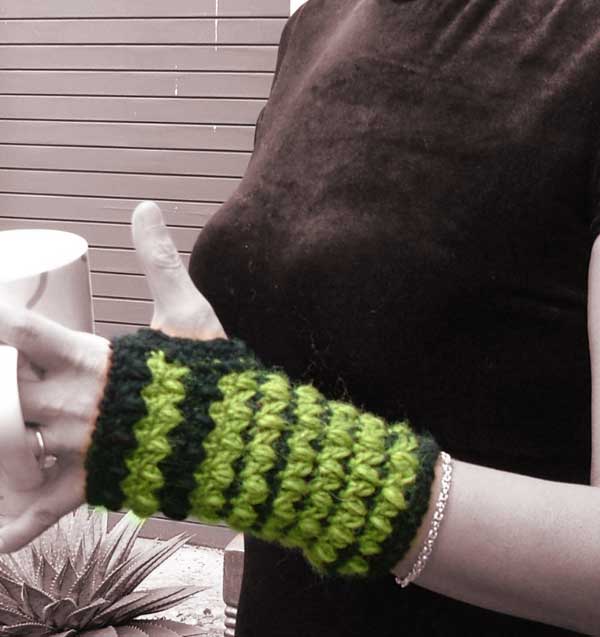 IMPORTANT TO CHECK SIZE
Size: Small
Though gloves will yield and stretch over time, this is made snug for a smaller hand/wrist size.
Materials
Status: 0nm 00f SOLD (P.Shirrefs 06/16)
---