These small collection of felt doorstops were my first set of doorstops.  It was also when I first became enthralled with making quirky, funky doorstops.
I was on holiday, supplies were limited, but the fingers were itchy.  And so that is how these doorstops came about.  They were made so long ago (over 4 years) that all I have to show are these photos.
---
No.1 Felt Doorstop
This "Jaga-san" doorstop was the first to pop out.   He really should have been guarding the door.  But obviously making friends with the house's inmates was a tat more important to him.
But he does get to work eventually.
And some photos of this doorstopper in WIP (work in progress) mode.
---
No.2 Felt Doorstop
---
No.3 Felt Doorstop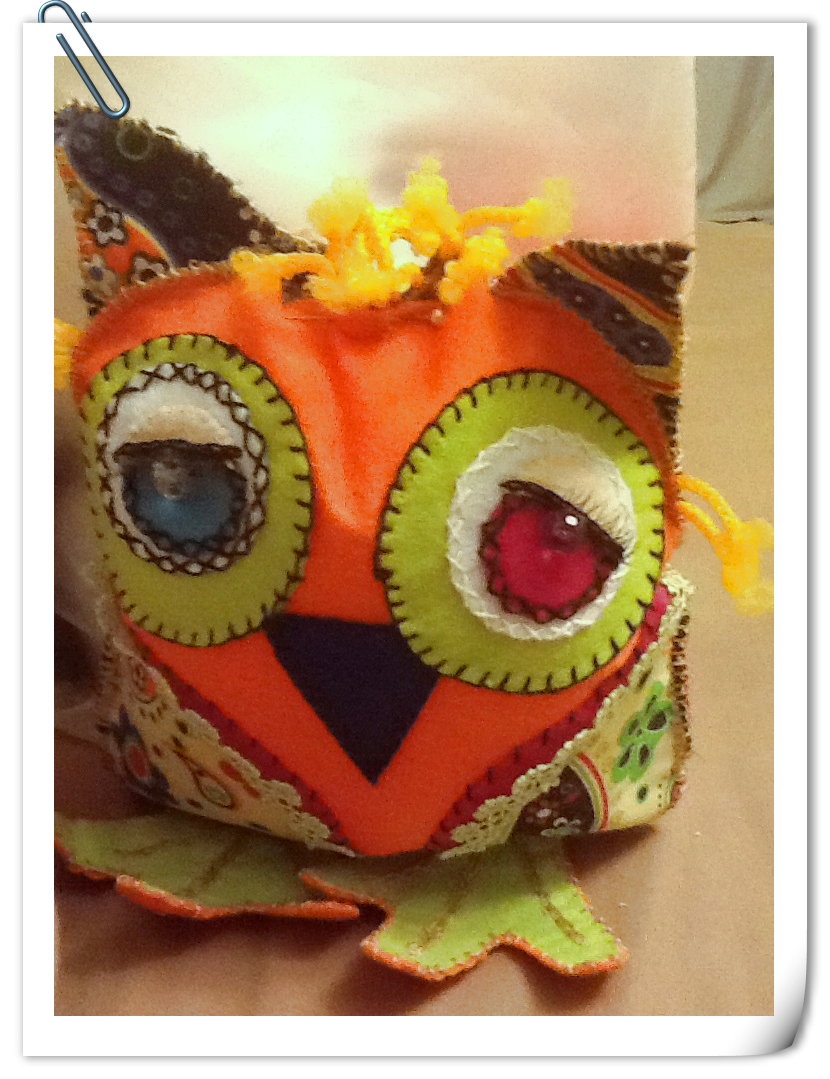 And so, that was my first motley collection of quirky doorstops. They are a delight to make because there is so much scope for them to express their own individual expressions of being.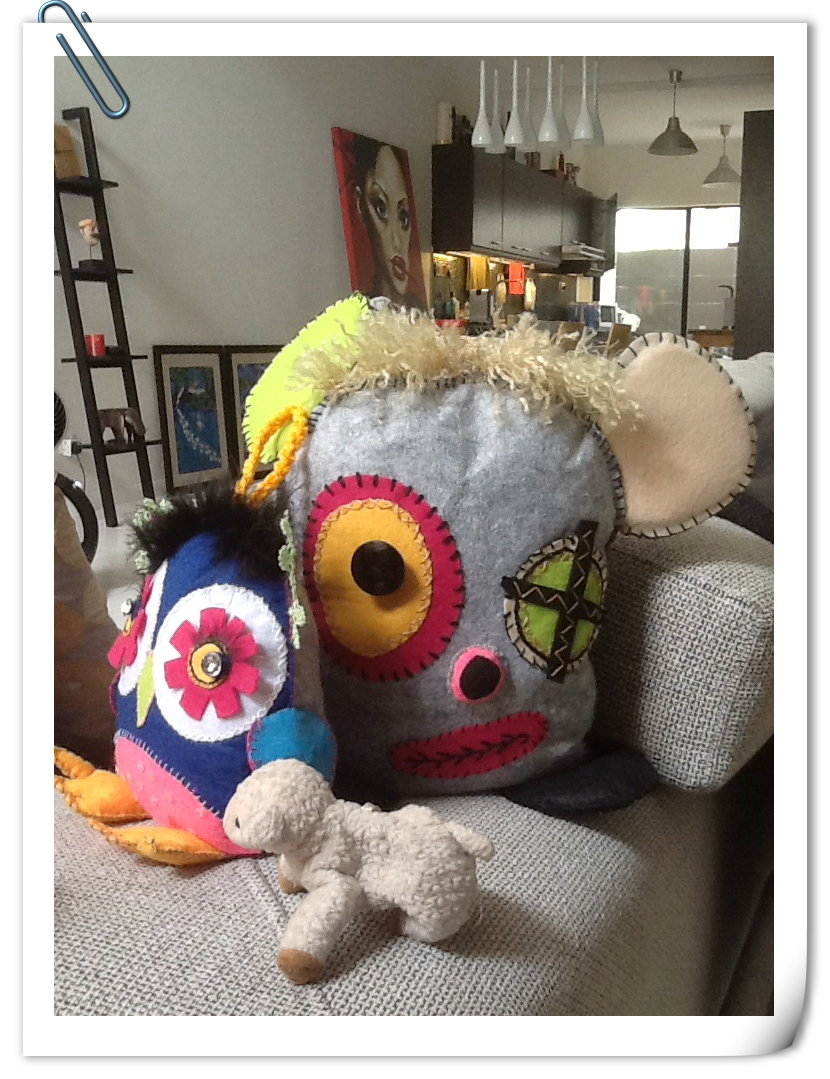 ---