With this "Woky Traveller" door stop, I may just take a rest from these quirky doorstoppers for a while.  "Woky Traveller" should be able to hold tight the last banging door in the house.  For now.  This article, though containing its usual load of detailed photos, will more be a photographic journey than a step-by-step tutorial on how to make door stops.
Note:
"Woky Traveller" has been made almost exclusively from recycled old materials and scraps of discarded fabrics.
As per "Chiki Tiki" door stop and "Melissa Windstorm" door stop, I began with some rough as guts sketch. A sketch, no matter how rough, is a deceptively essential guide.
Then start grabbing any bits and bobs that you might use. Throw them together, using your sketch as a guide.  Carry on till something clicks.
That's all I have to say here.  Please refer to earlier mix media door stops for tips, hints, and tricks on the how-tos of making mix media door stops.
---
Details of "Woky Traveller" Doorstop
Woky's eyes (square base) are made from patches of beading samples from years ago. His nose and lips are from my middle of night experimentations in needle felting. His fringy collar is from vintage banding, scrimped from a close down auction by a costume designer.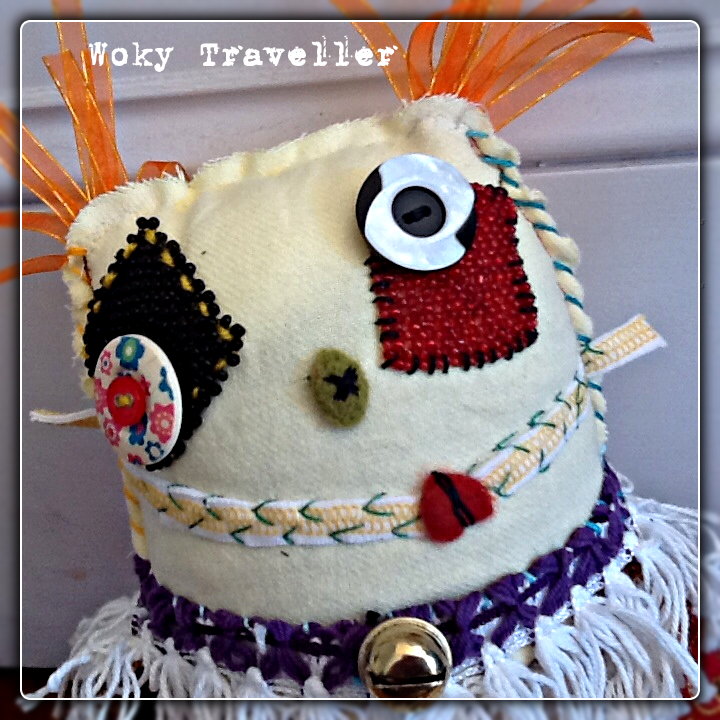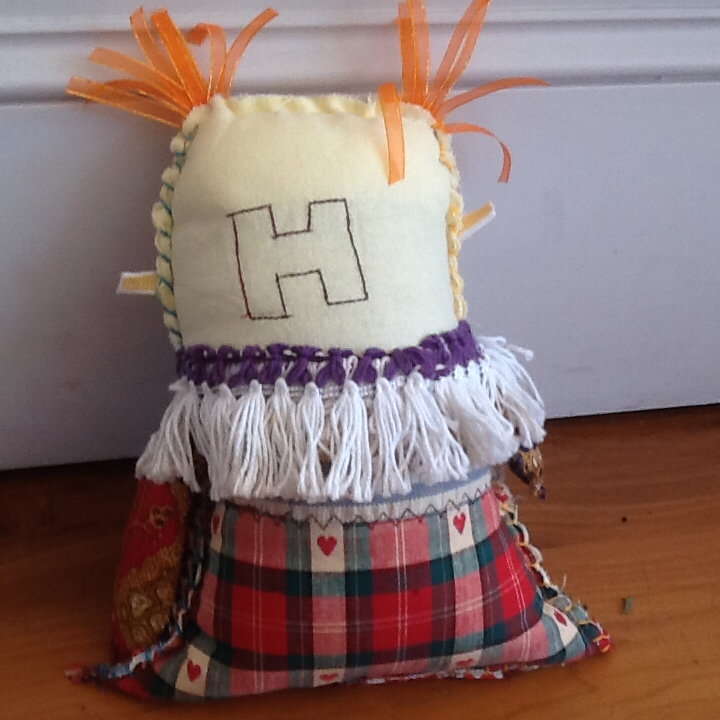 And on that note, I shall say Good Night to all good keepers all over the world.
---
Please do drop down to the comments and say Hi to our Family of Door Keepers. 😀
---
---
---