Yesterday we had the Crochet Flower Scarf; today the Crochet White Flower Scarf with beads! Basic how-to instructions is pretty much as found in the Crochet Flower Scarf, so here I will mostly just post photos of this new one.  And some additional comments …
---
Dimensions
approximately 143×16 cm (46.25 x6.5 inch)
Materials
cotton blend yarn
100% variegated wool
2/0 crochet hook (2mm)
latch hook
4 and 6mm beads
Status: (0kl) 0rl SOLD (P.Shirrefs 06/16)
---
Two-Sided Scarf
"Of course a scarf is two sided" you say.  So what is the deal here?
Well, both sides are sufficiently different to be able to afford different colours and styles to match one's varying moods and styles. The variegated yarn that was used to join up the crochet flowers provides an interesting pattern and texture.  Here are some photos to show the two different sides of this Crochet White Flower Scarf.
Followed by some close-ups of the beaded crochet flowers and tassels.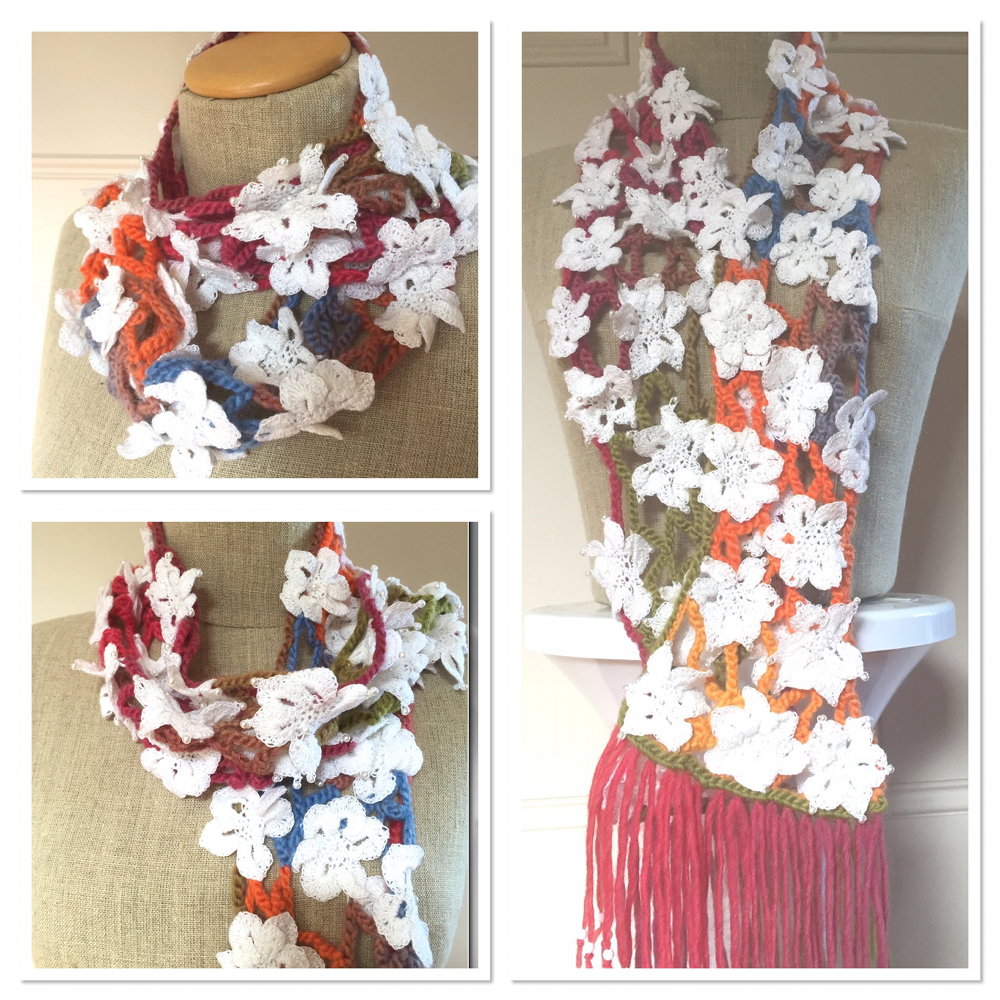 ---
Please do refer to Crochet Flower Scarf for the how-to steps on making a scarf such as this. The crochet pattern (chart) for the flowers can also be found there.
As always, feel free to sign up for the free email updates. And if feeling chatty, do not hesitate to make use of the Comments box below. Happy Crafting!
---