Bright Retro Triangles – beaded geometric jewelry set comprising of a necklace and pair of earrings.
This Bright Retro Triangles set came about when I was learning the Butterfly Clasp (by Heather Collin).  This is but one of the many variations and results that came from learning the Butterfly Clasp.  Learning is a journey and so much fun.  Don't you think?
Necklace
The bail works like a hinge so that the triangular 3D pendant can swing – i.e. not stiff and rigid at the point where it connects to the bail.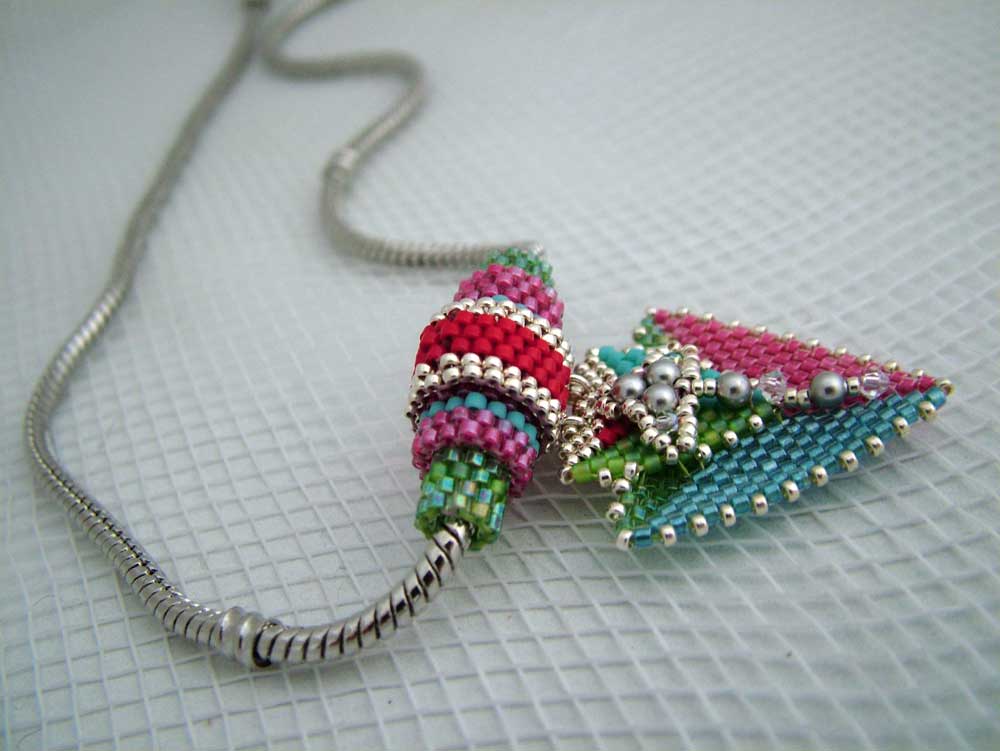 The bail itself is worked around a Pandora-type or snake chain. 44cm long. Rhodium plated over copper and lead + nickle free. Though the bail can move along the chain, it can only do so for short lengths because the "bumps" along the chain help keep the pendant centered.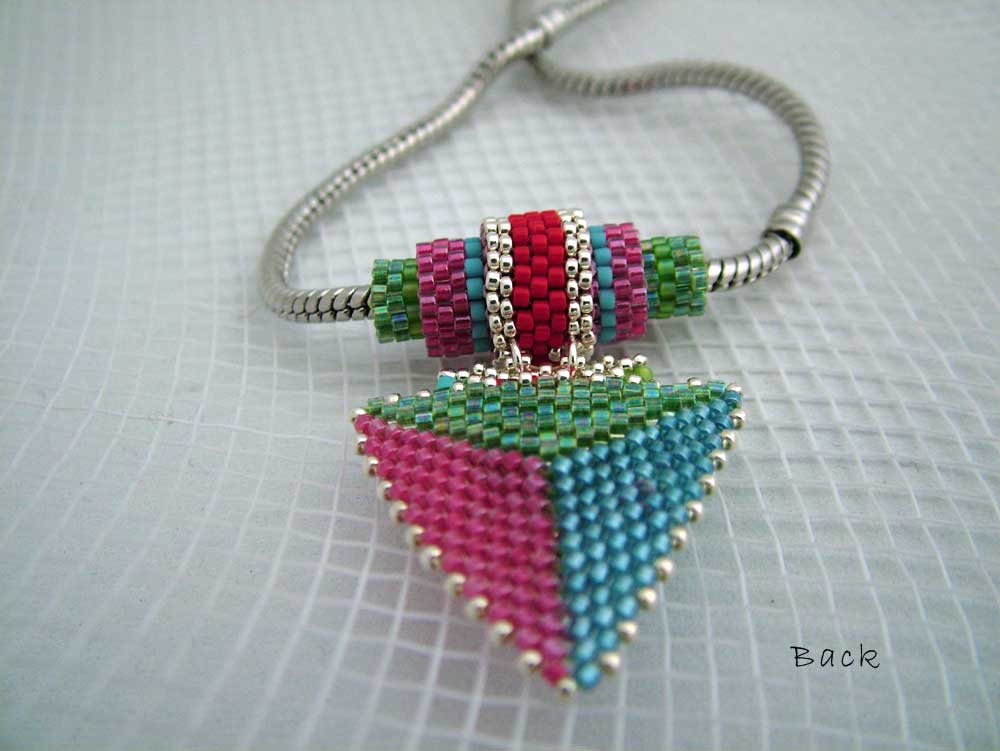 TIP:
The "bumps" along the chain is for pandora-style clip-on beads. So if I wanted to embellish this necklace further, I could . Which I think is cool.
---
Earrings
The earrings are 3D triangles or pyramids.
---
---
See Butterfly Clasp article for more details on the construct of the clasp.
Status: N/A (hal)
---
Other Examples of 3D Triangular Pendants
All are based on and variation of Heather Collin's Butterfly Clasp. Examples below are showing the front and back.
---