Graphing Patterns for your Tapestry Crochet Bags
You will first need to make the base for Mochila Wayuu bag.  As soon as you determine the size of your bag's base, you will also know the number of stitches you will need to make up the sides of your bag (i.e. number of stitches on circumference of bag's base).
Once you know the number of stitches you will need, you can then begin to graph your pattern.
For example, for the "Cat & Fishes" tapestry bag, the graph was for 160 stitches round and 70 stitches height (to where where the grommet holes will be). In this case, I was using yarn that was deemed suitable for 4mm knitting needles (but I used 2.5mm crochet hook for a firmer fabric).
You will continue from the base and work the body of the bag following your graphed pattern. But not all the way to the top.  We will stop at the level where we want the holes for the drawstring and grommets.  Then we will make the needed holes for the drawsting and insert the grommets.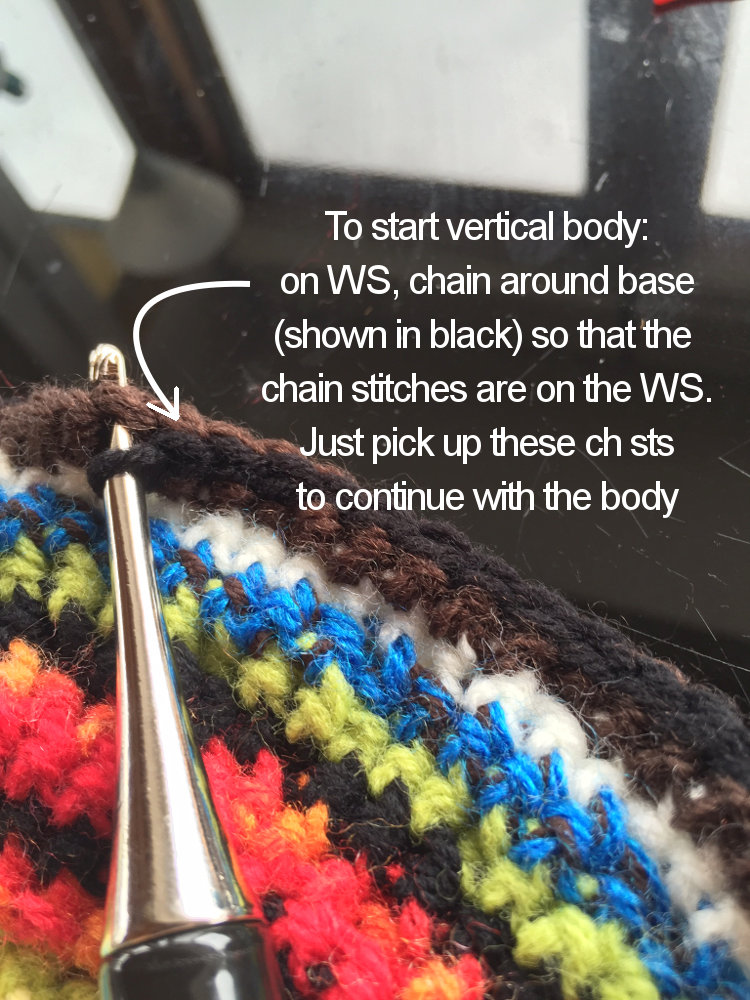 Tip: One way of Continuing the Body directly from the Bag's Base
Chain sts all round the base, worked on the wrong side.
---
Return to index in How To Make Mochila Wayuu Bag.
---