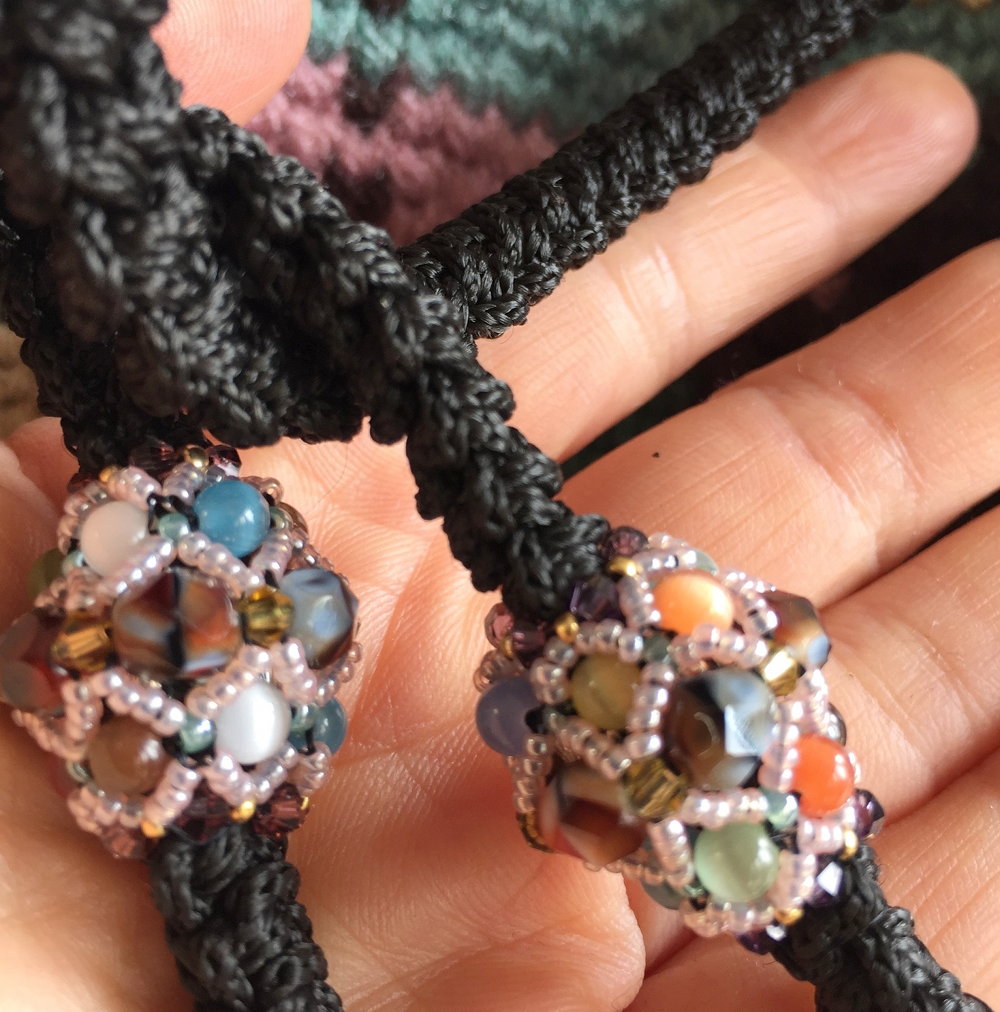 Crocheting the Drawstring Cord
You can of course use any kinds of suitable cord as your bag's drawstring cord.  I often like to crochet mine.  I use the Duo Sided Crochet Cord method for many of my tapestry crochet bags.

Stopper Beads
You can also add large beads towards the end of the cord.  The beads, if larger than the grommet holes, will act as stop beads.  Your drawstring cord then be secured to the bag while allowing free drawing movement of the cord.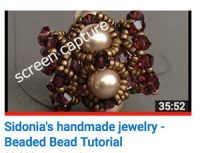 Basic instructions are in the photos below.  Note that in the illustration below, I prettied up the metal bead by beading over the bead.  The pattern for that pretty beading was from Beaded Bead tutorial by Sidonia, on YouTube.  A good tutorial!
---
---
Optional: Drawstring Slider
You can also have a drawstring slider for you cord.  Here we will look at an alternative to the stopper bead shown previously as well as how to make a beaded drawstring slider.
And below is a look at an alternative to using the beaded stopper bead shown earlier. (Pictorial steps only).
Next we shall be crocheting a strong, strudy strap for our Mochila Wayuu bag.
---
Return to index in How to Make Mochila Wayuu Bags.
---